Latest News: Scroll up and down through the latest articles published from online sources from all around the web, and tap the ones you'd like to read further or share via email/social media.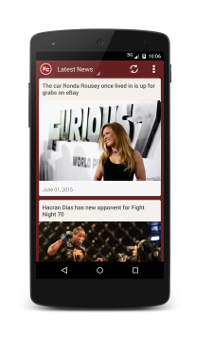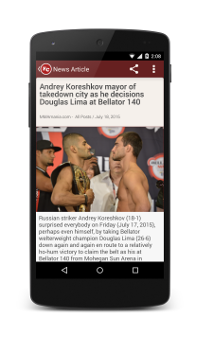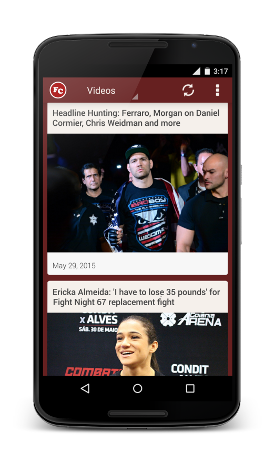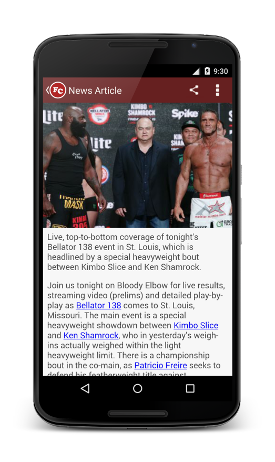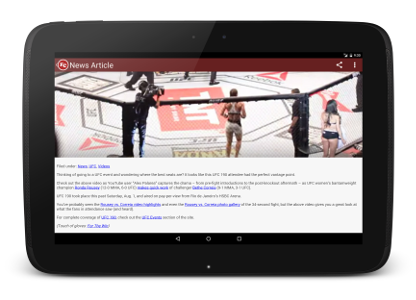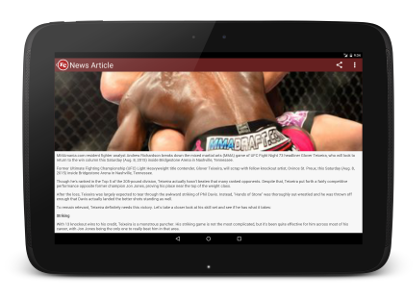 Events: Get up to date on upcoming and past UFC events and fightcards, with side by side comparisons of fighters for an in-depth look at how they match up.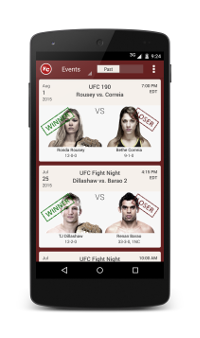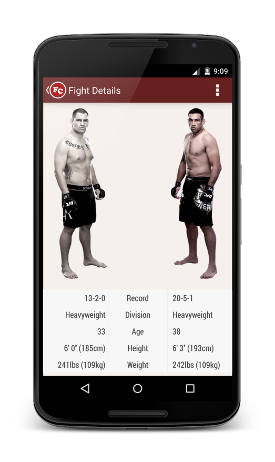 Videos: Watch streaming MMA videos curated from currently trending MMA news.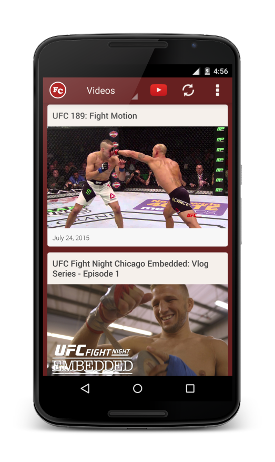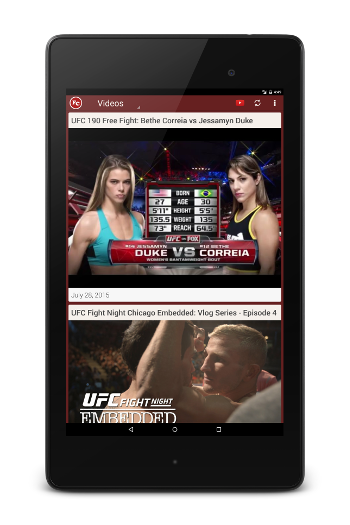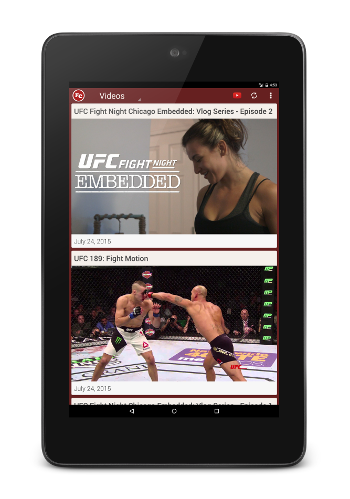 Chat: See what fighters and MMA personalities are saying, and join in on the conversation via a built-in twitter client.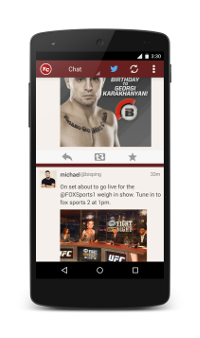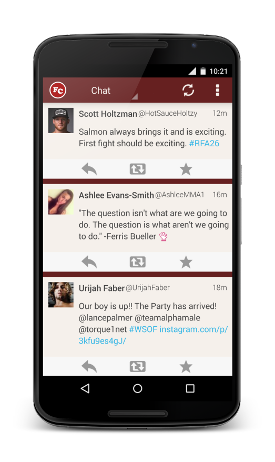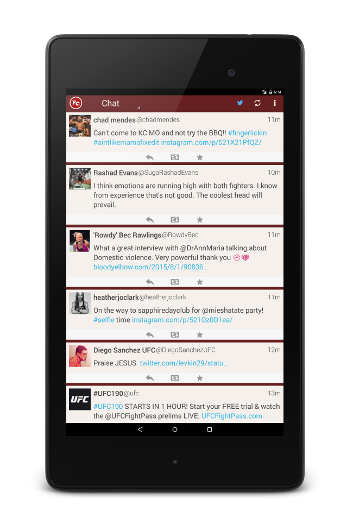 All Fighters: Scroll through or search for fighters, and tap to view their profiles and stats.